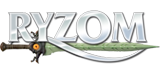 Patch 705 - 2018-8-17
A client, data and server patch and a restart of the game server are planned on August 17th, 2018 in order to implement the following additions and fixes:
Changes for all clients (mostly made by Riasan):
Added: Duplicating macro or macro commands.
Added: New Wheel of Fortune (also a new one for Marauders) (Gubani Fortunate forever). The Gubani Fortunate Company has indeed undertaken major work on its wheels. Work will begin after the patch and will last a few days, so do not rush to it!
Added: New rewards to win with the Wheel of Fortune: new mount, new companion, new plushies, wigs.
Added: New Marauder Teleporter in Almati Wood.
Added: Search function for Ingame Map (Marker Name, Region, City, Place, Street Names) (Nimetu is the best).
Added: Display of Event points (Atys, Anlor Winn, etc.) in same window as faction and pvp points.
Changed: Dappers now have a better and funkier icon.
Changed: forage action icon has different background colour dependent on whether the terrain specification is used.
Changed: Reworked Window for "Create a Guild".
Changed: Add Safe Zones to Ranger Path entries.
Changed: Damage system when using a known Ranger Path: lower % to receive damage (based on the weather) and lower damage % (based on the current HP).
Changed: Convert all permanent events to Server files for faster reboots, which means the Ryzom Team doesn't to need check so frequently.
Changed: Display a different warning message when trying to equip an item (higher than 150) if you are free-to-play.
Changed: On Marauder fame system: Fame is now displayed in the Fame window. It automatically increases or decreases when Civilization and Cult fames change.
Changed: Rebuild all PvP Shops (with access at NPCs' info) to be displayed like Faction Shops (Harder, Better, Faster, Stronger).
Changed: Kami / Karavan Altars in Almati Woods now sell Teleporter Pacts to everyone except Marauders.
Improved: Ryzom Server now uses NeL and GameShare from Ryzomcore in an extremely nice way (by Kervala with love)
Fixes for all clients:
Fixed: Https works on Linux and Mac clients now. All WebIG will be progressively fixed to exclusively use https.
Fixed: Rare exploit permitting walking while dead.
Fixed: Installer under Linux (no error 0 anymore). Already existing installations will update automatically.
Fixed: Crash when opening WebIg (Shift + W).
Fixed: Marauder rite.
Fixed: Mouse wheel should scroll target object instead of scrolling bar.
Fixed: Marauders and Rangers can no longer use their Teleport Systems while they are invulnerable, PvP flagged, sitting, swimming or on a mount.
Fixed: Named Kiban : "Naka" spawned too close to the Ancient Dryads tribe. It has been moved 100m away (thanks to Teanwen to fix it, finally!).
Fixed: Exploit when using a magnetized amber q150.
Fixed: Vendor markup exploit for resale.
Fixed: Overlapping parts in UI windows Fame / Buy / Resell.
Fixed: Bad credit for self regen 26 (*** WARNING *** : self regen action 26 costs now 260 credits. Already existing plans that have *now* more costs than time credits will be auto deleted during the first login after the patch).
Fixed: All city guards now attack all player characters with fame -50.
Fixed: All guards now have the same HP, there are no overpowered guards anymore.
Fixed: Leave Silan mission gives 2 free Teleporter Pacts back to Silan (only 1 should be given if the player finishes the Welcomer mission in a capital).
Fixed: French emote /tranquille doesn't use gender translation, now has a better french translation.
Fixed: Lots of emotes now have an animation (patch provided by Elea).
The Ryzom Team remains at your disposal for any additional information and best wishes to you!
Ryzom Team
P_:

powered by ryzom-api